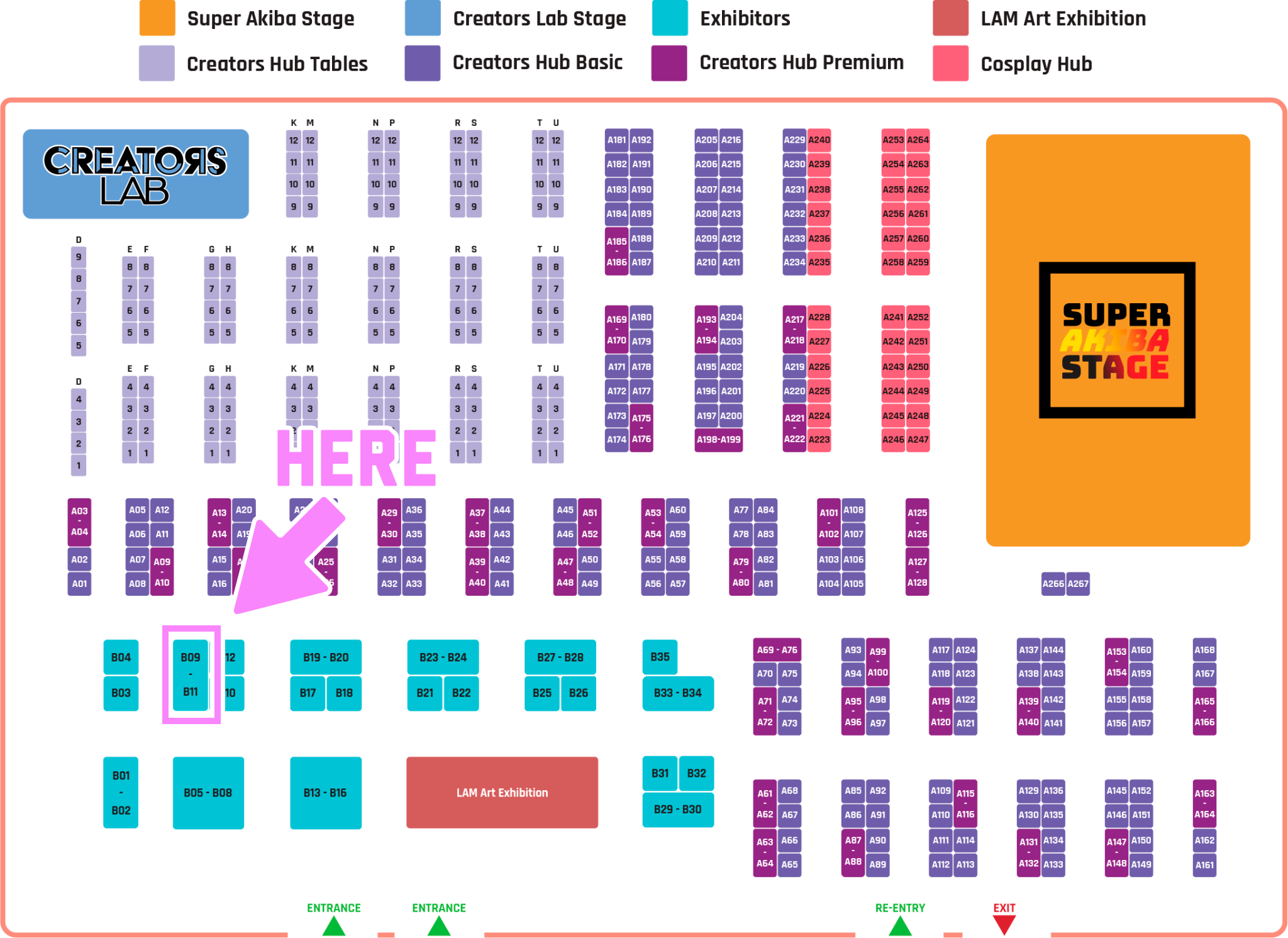 Visit Makersuite on B09-11
Attention all creators and innovators! Make your way to Booth B09-11 at AFA Creators Super Fest and unlock a world of endless possibilities with Makersuite.
Meet us on AFA Creators Super Fest 2023!
About the event
22 – 23 JULY 2023
SINGAPORE EXPO HALL 5,
10AM – 7PM
Singapore EXPO
1 Expo Drive, Singapore 486150
AFA Creators Super Fest takes place in Hall 5.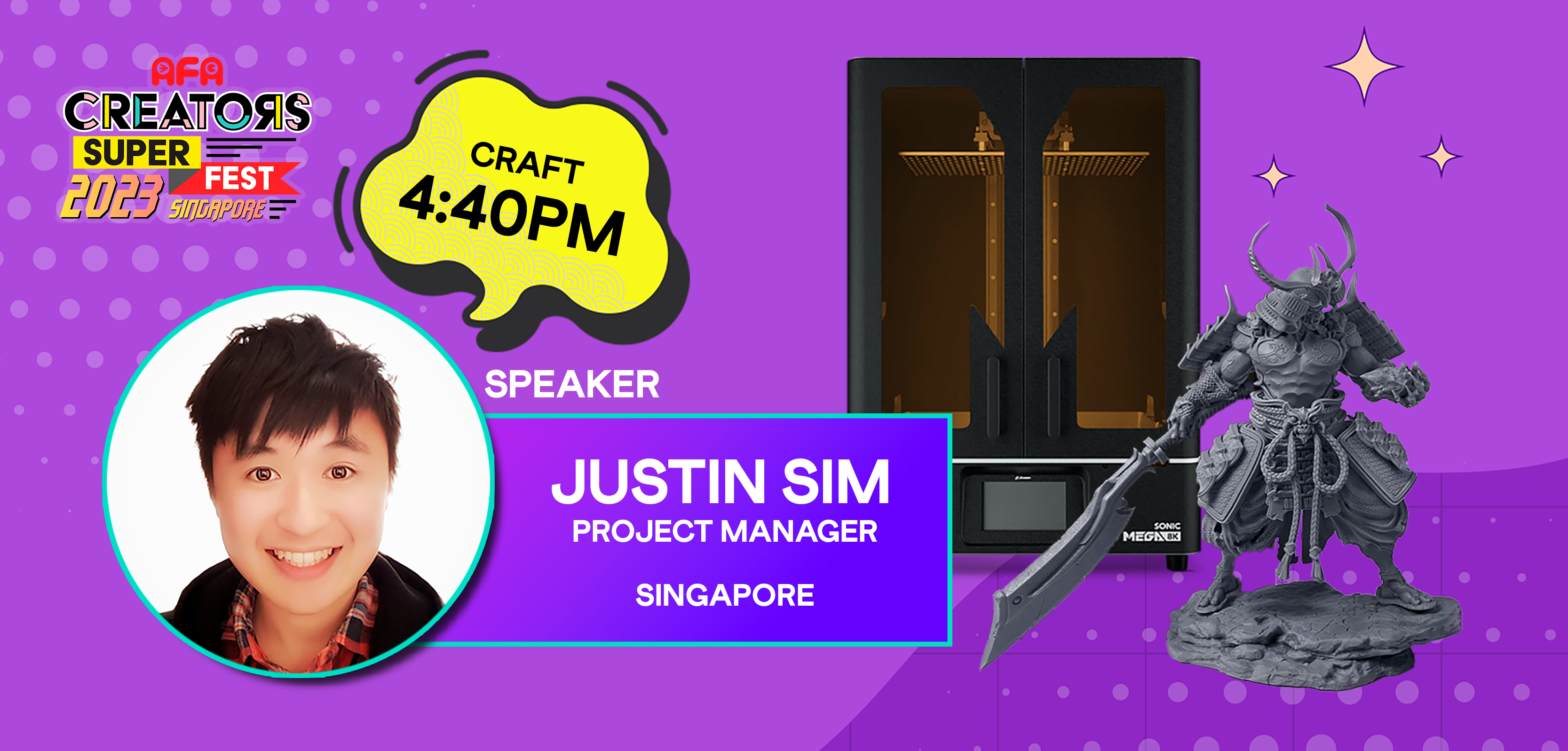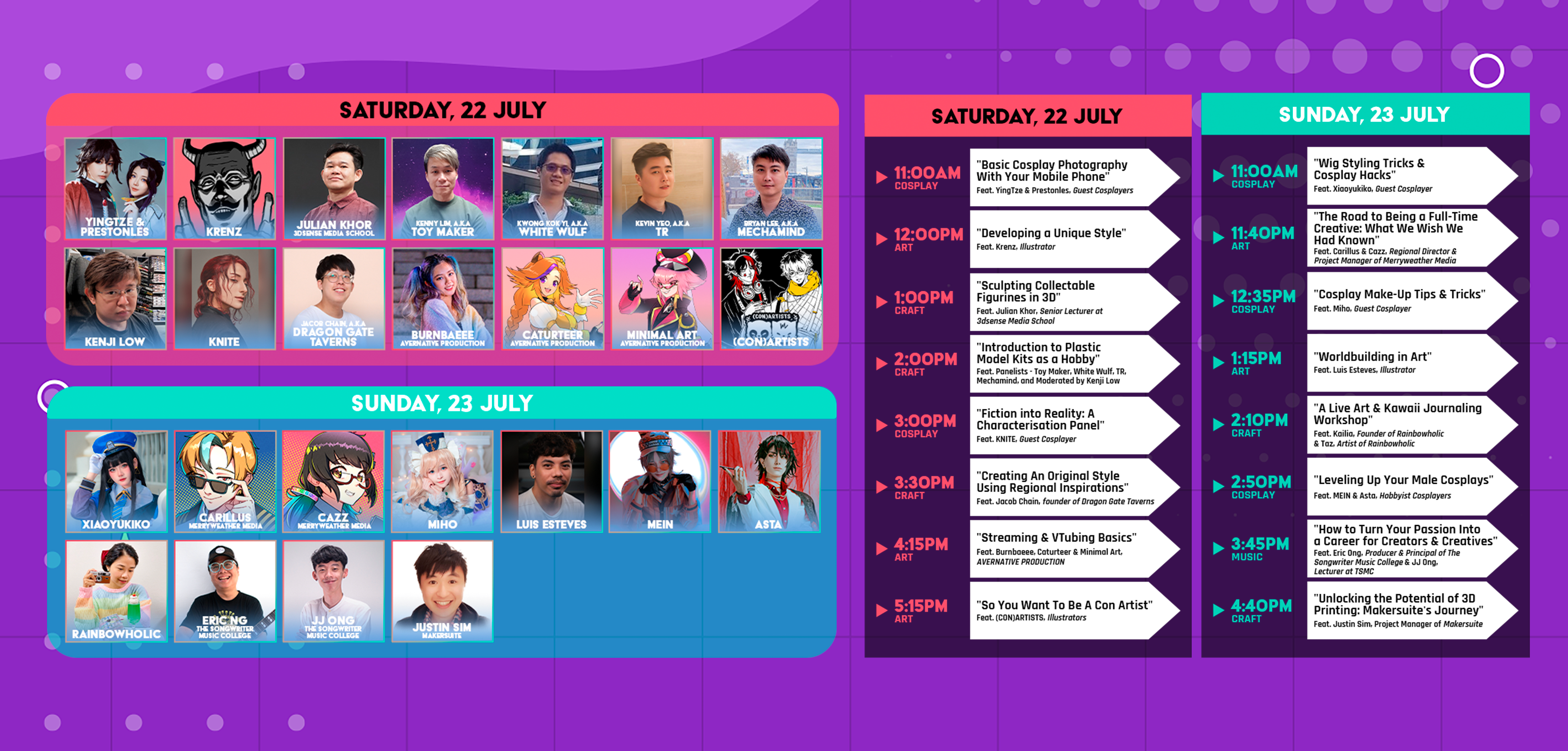 CREATORS LAB
Unlocking the Potential of 3D Printing: Makersuite's Journey - Join Justin Sim at Creators Lab, AFA Creators Super Fest 2023, Singapore!
Get ready to delve into the fascinating world of 3D printing and embark on an extraordinary journey with Justin Sim, Project Manager of Makersuite. On Sunday, 23 July, at 4:40pm, be part of a captivating speaker session that will unveil the untapped potential of 3D printing.
Discover how Makersuite has been at the forefront of revolutionizing the maker community through their innovative approach to 3D printing.
Secure your spot today! Visit the AFA Creators Super Fest 2023 website for more information. Limited seats available, so don't miss out on this incredible opportunity. See you at the speaker session with Justin Sim!
GET TICKETS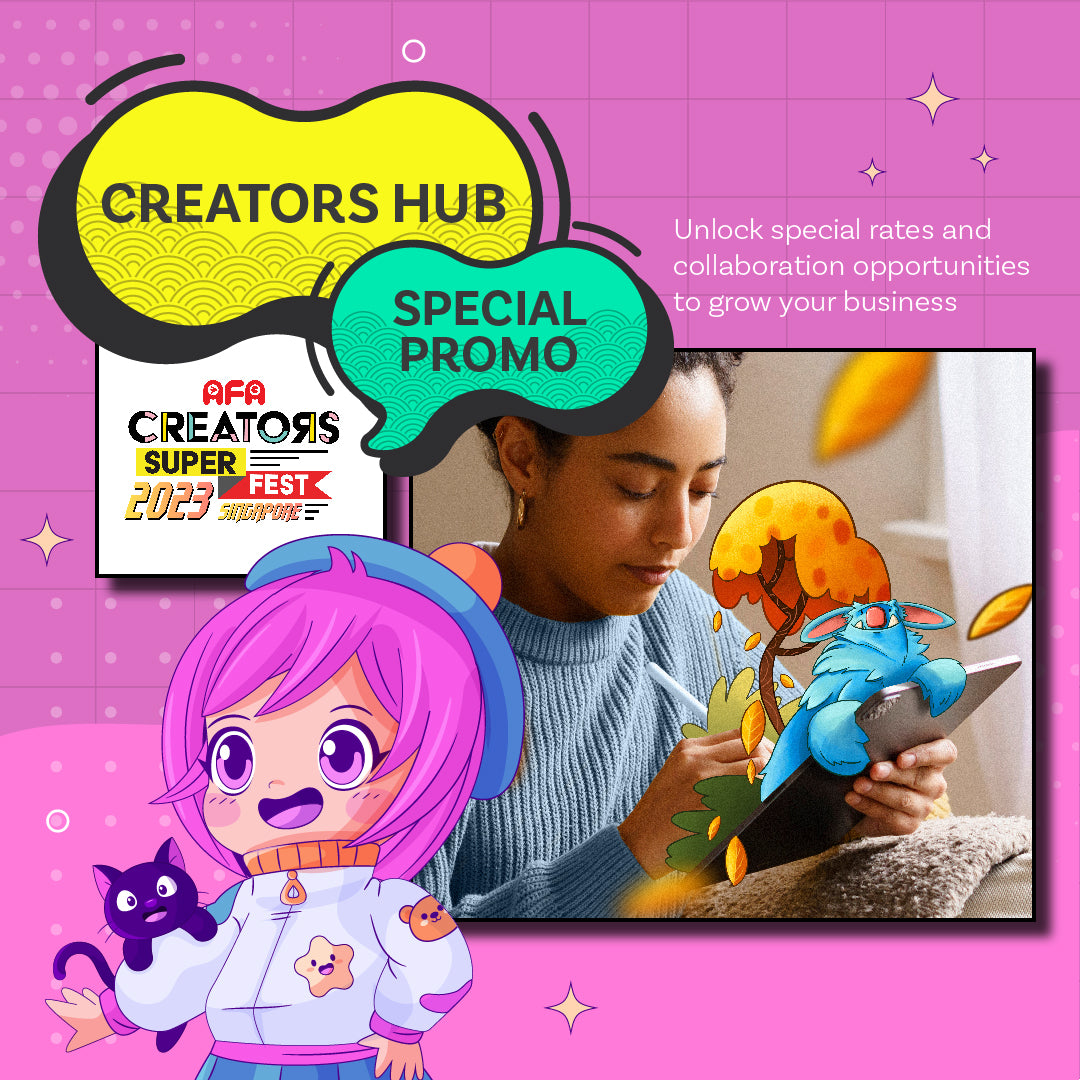 Creators Hub special promo
We'll offer special rates and discuss of collaboration and working opportunities we can help them grow their businesses.
Deadline for submission is 28th July 2023, 23:59 hrs.
We will send the follow-up EDM to the sign-ups in August.
Sign Up
Be the first to know about new product launches and receive exclusive offers!
As a Makermovement, you'll enjoy a world of exclusive offers tailored just for you. From discounted prices to limited-edition bundles, we believe in rewarding your dedication to the art of making. Let your imagination run wild with access to exclusive deals that will supercharge your creative endeavors.
Stay ahead of the curve, and let your creative spirit soar!
Join Makermovement