Phrozen Sonic Mini 8K S
Introducing the Phrozen Sonic Mini 8K-S Resin 3D Printer, the latest innovation in the world of 3D printing. This cutting-edge product is poised to revolutionize the way you bring your ideas to life, offering unprecedented precision, speed, and versatility in a compact and user-friendly design.
GET IT NOW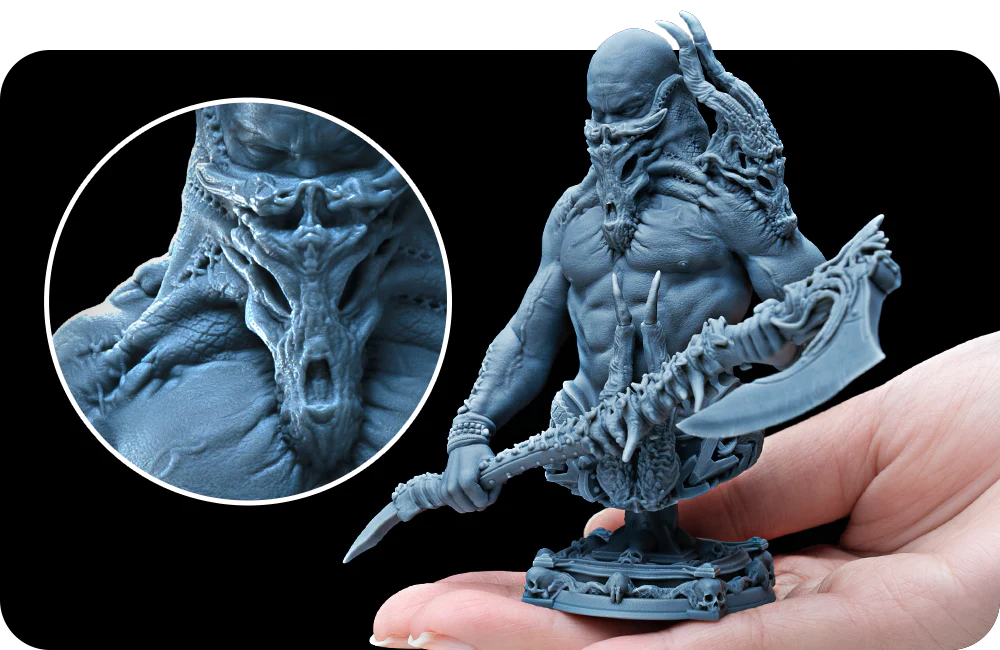 Elevating Realism
Experience the awe-inspiring realism of 3D printing as it transcends boundaries, delivering exceptional precision and breathtaking detail at an astounding resolution of 22 µm. Immerse yourself in the world of high-quality products that are brought to life with unparalleled accuracy.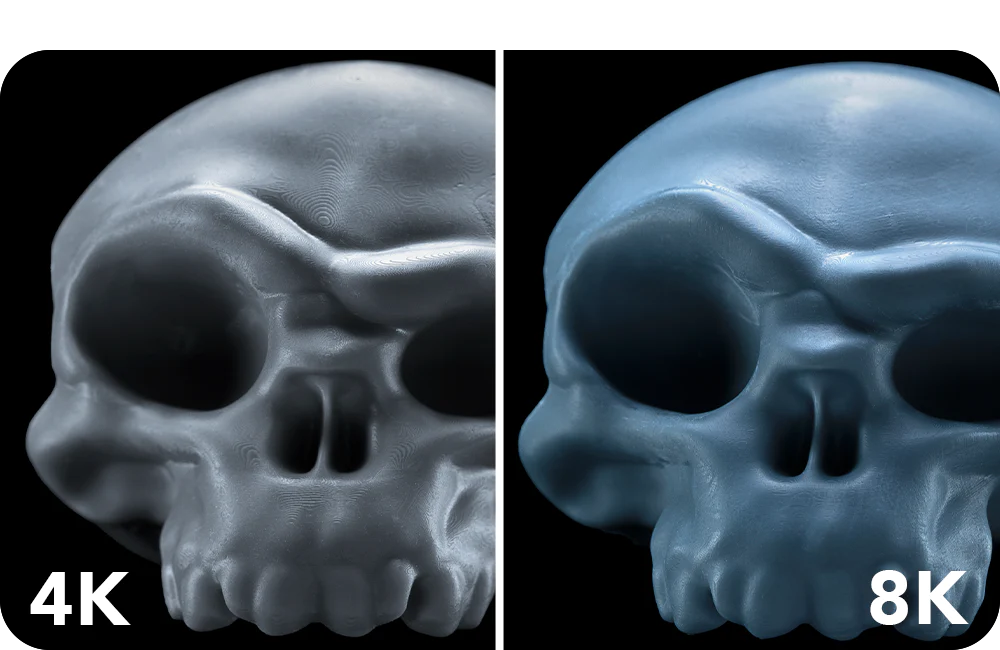 Achieve Perfection
Impeccable Surfaces with 50% Fewer Layer Lines.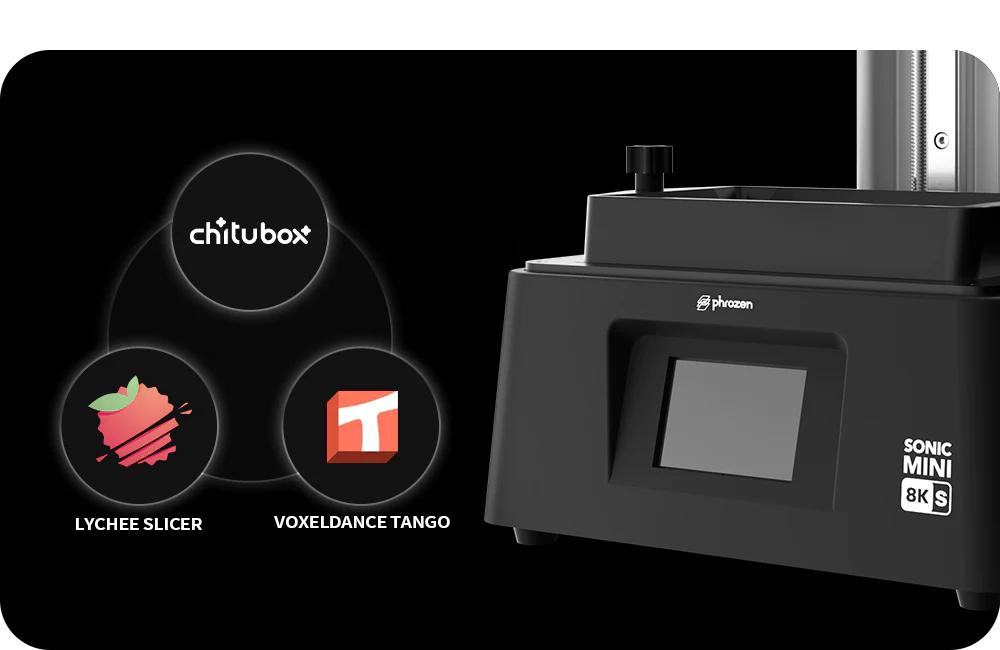 Expand Your Slicing Horizons
Seamlessly Slice Models with Your Preferred Slicer.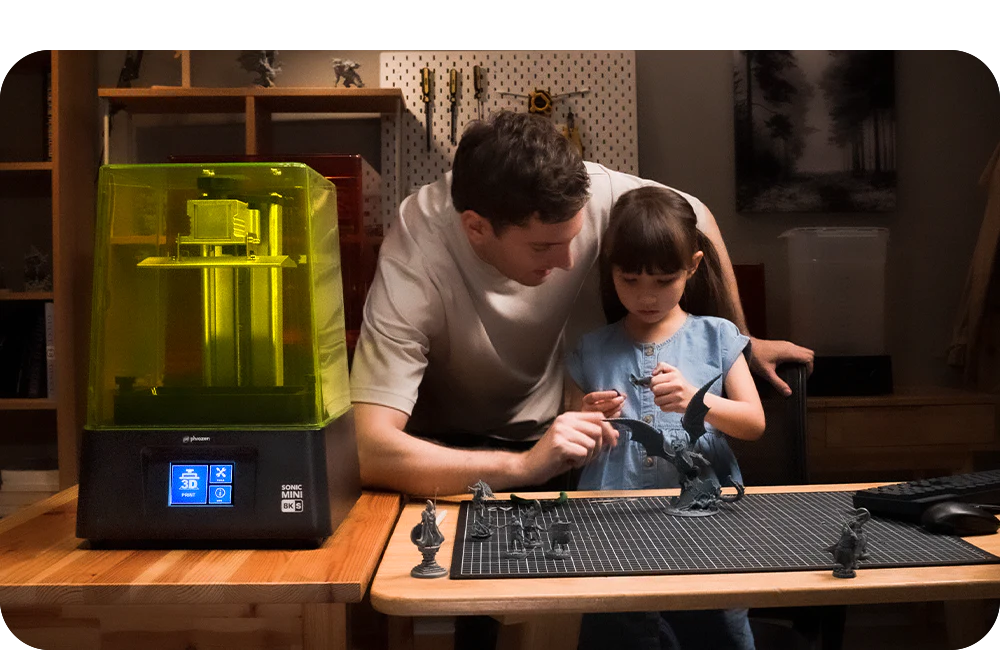 Accessible to All
Effortlessly embark on your 3D printing adventure, regardless of your expertise or background, with a user-friendly and intuitive operation.
See amazing details with Mini 8K S
Prepare to be captivated by the mesmerizing level of detail achieved with the Sonic Mini 8K S. This exceptional 3D printer brings your creations to life with astonishing precision, revealing intricate details that will leave you in awe. Whether you're crafting intricate miniatures, architectural prototypes, or artistic sculptures, the Sonic Mini 8K S ensures every minute detail is faithfully reproduced, making your prints truly remarkable.
Indulge in Personal Creativity
Print a wide range of models exclusively for your own enjoyment, embracing the freedom to bring your imagination to life.
Transform Vision into Tangible Reality
Witness your ideas materialize in exquisite detail, precisely capturing your desired concept and turning it into a tangible masterpiece.
Elevate Business Expansion
Take your creative endeavors to new heights by scaling up production, while maintaining cost-effectiveness, allowing your business to flourish and thrive.
Discover the insights of industry professionals!