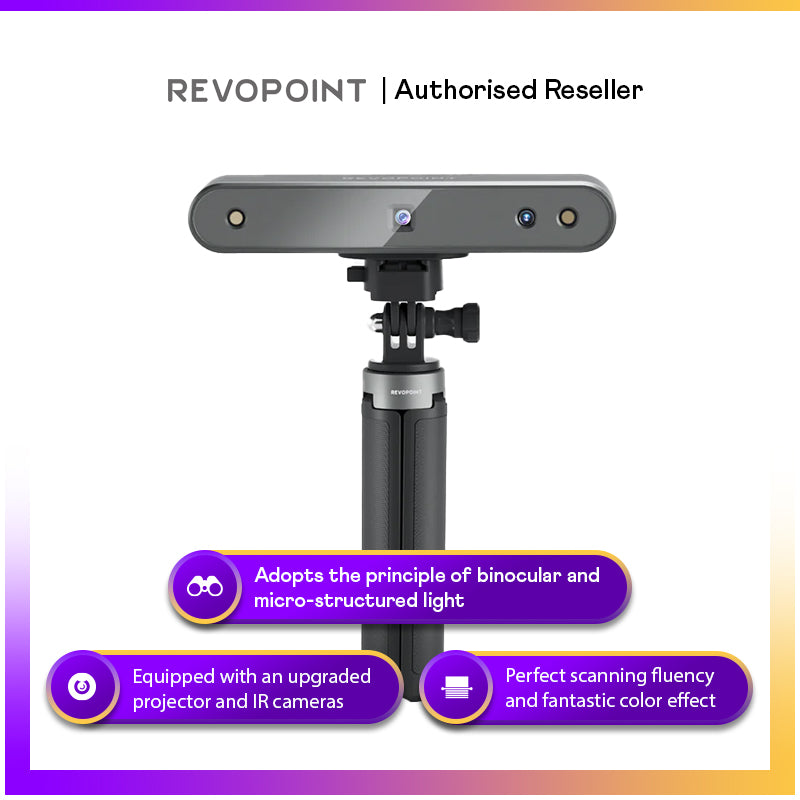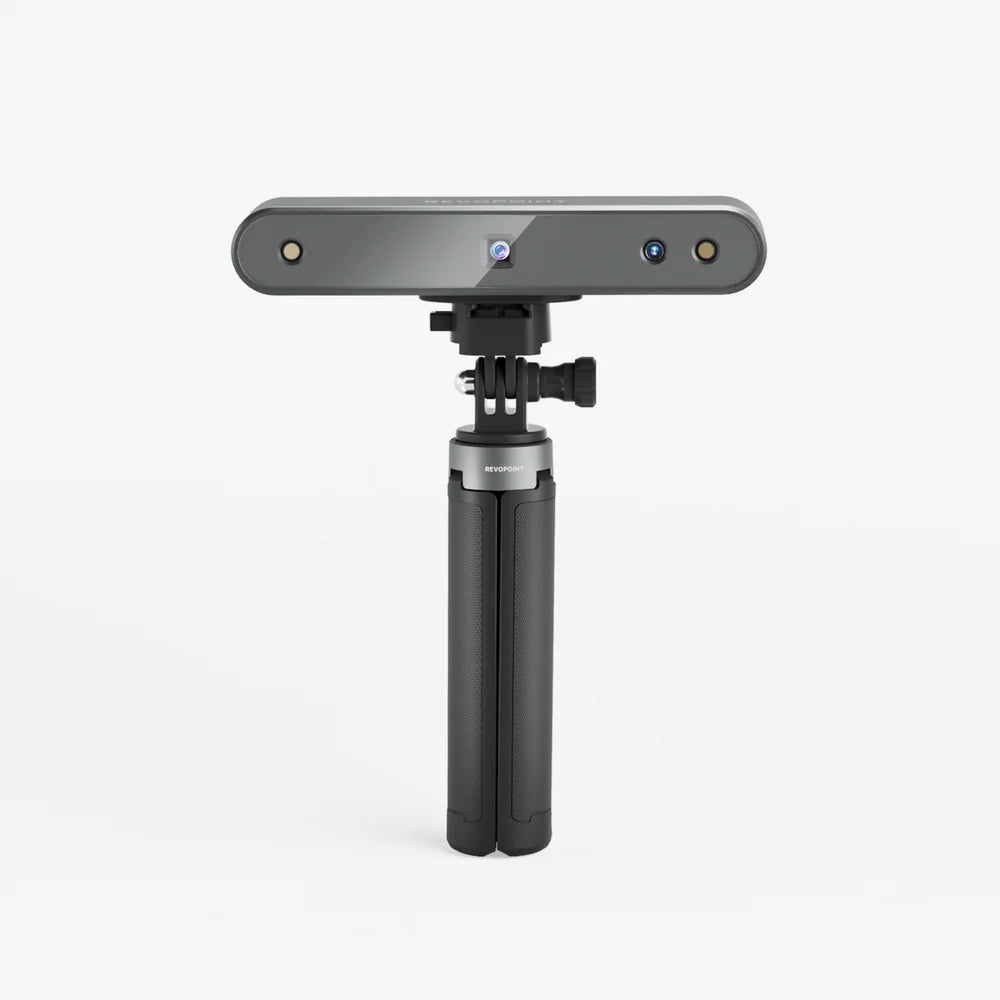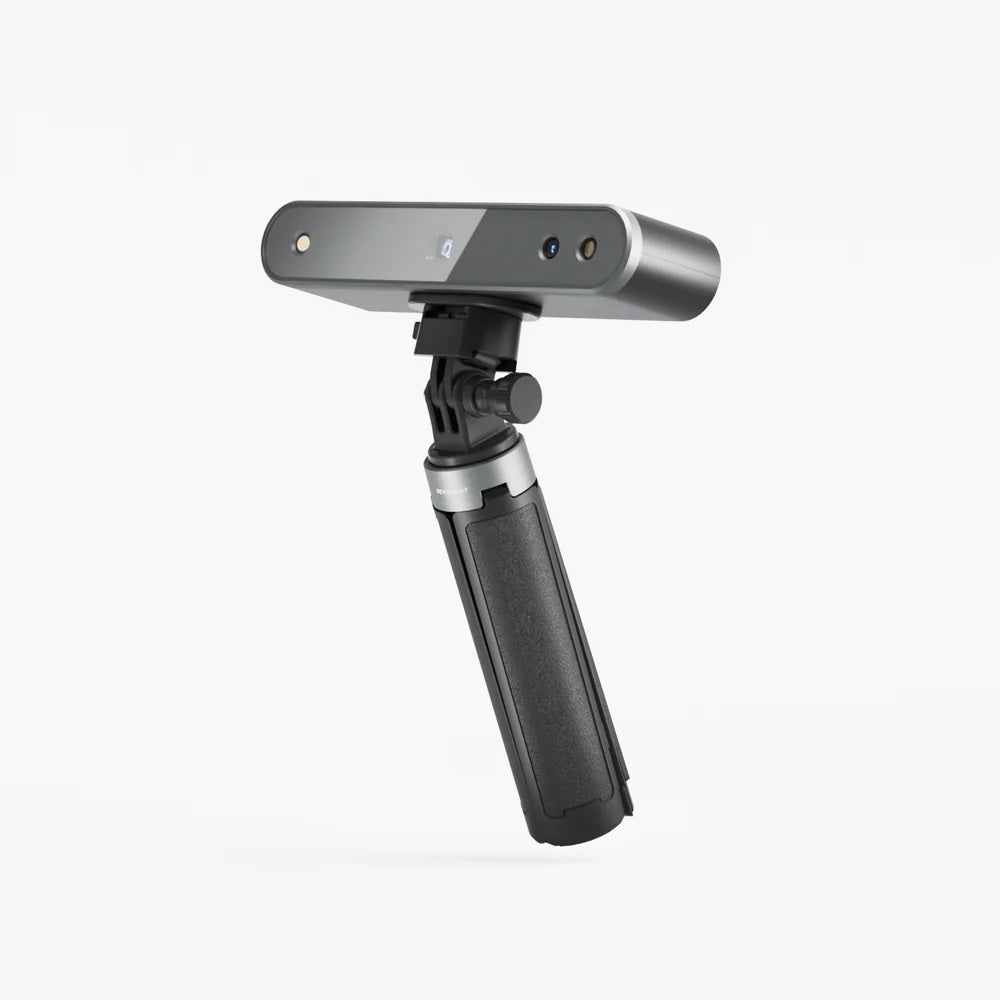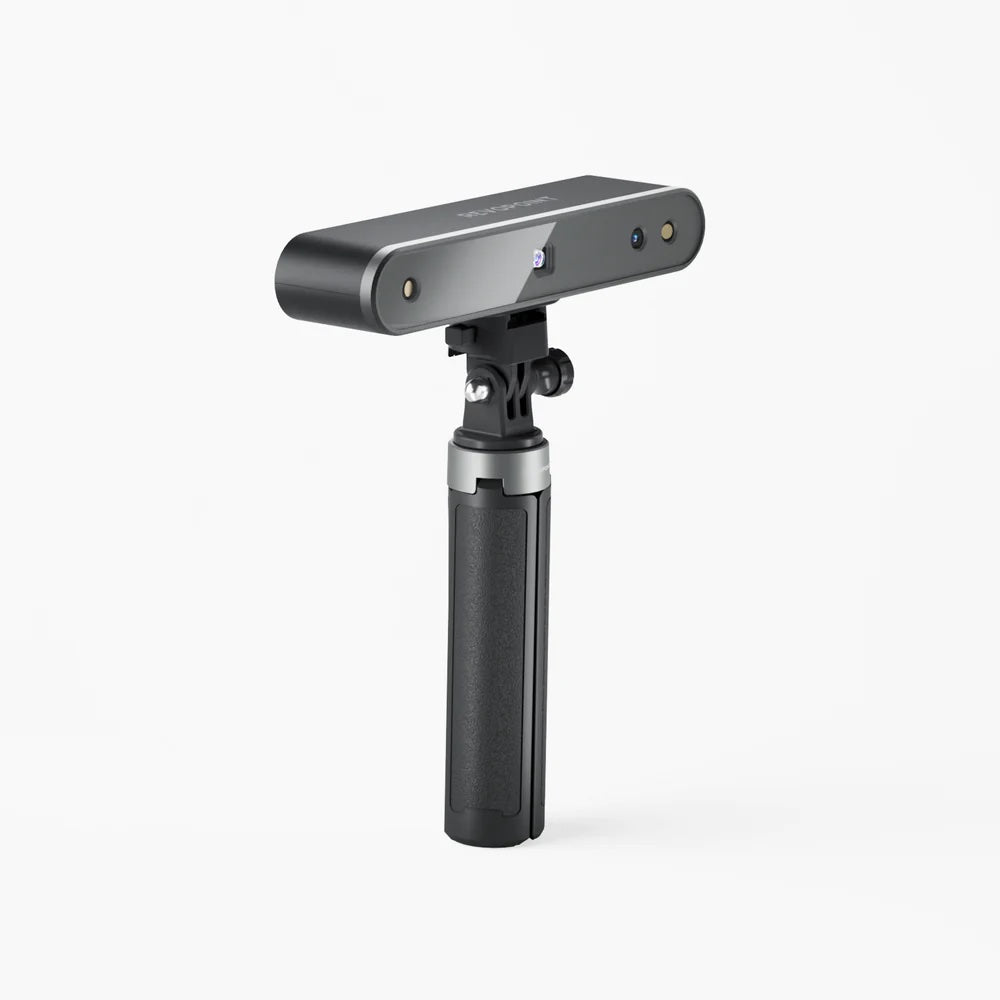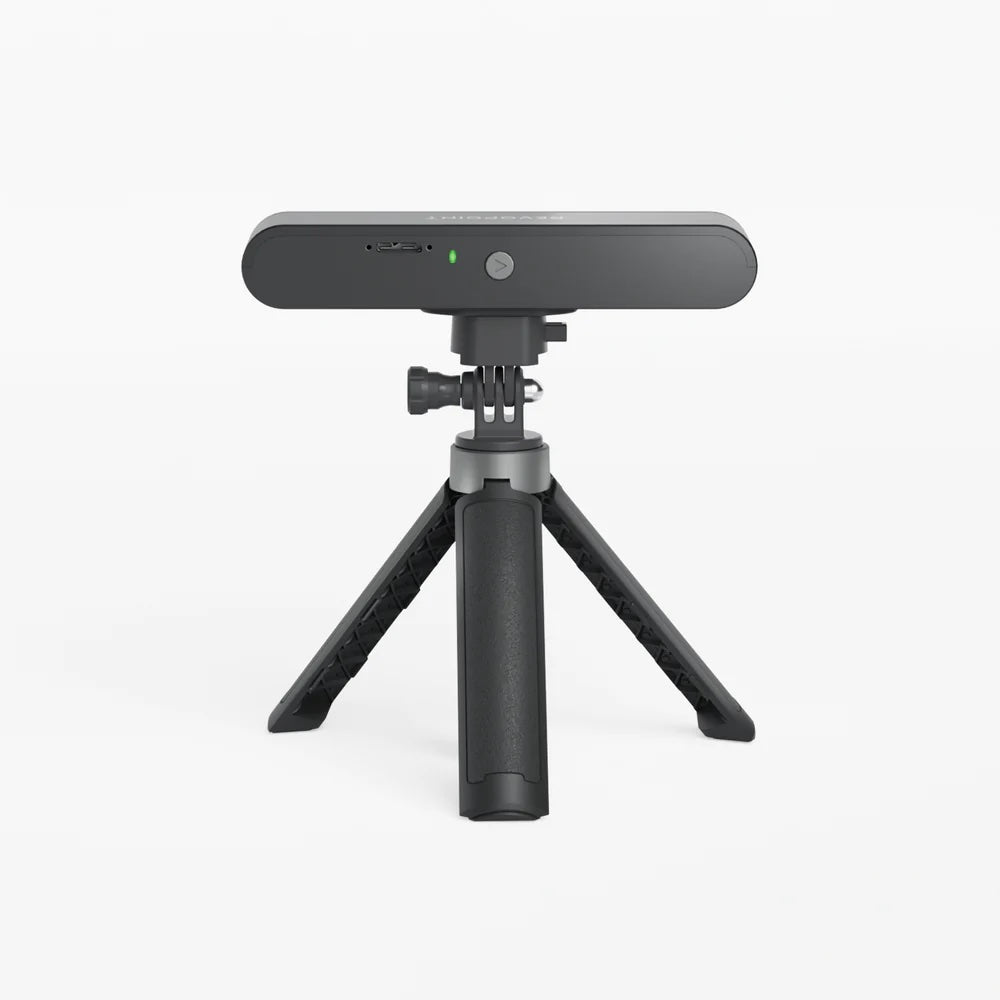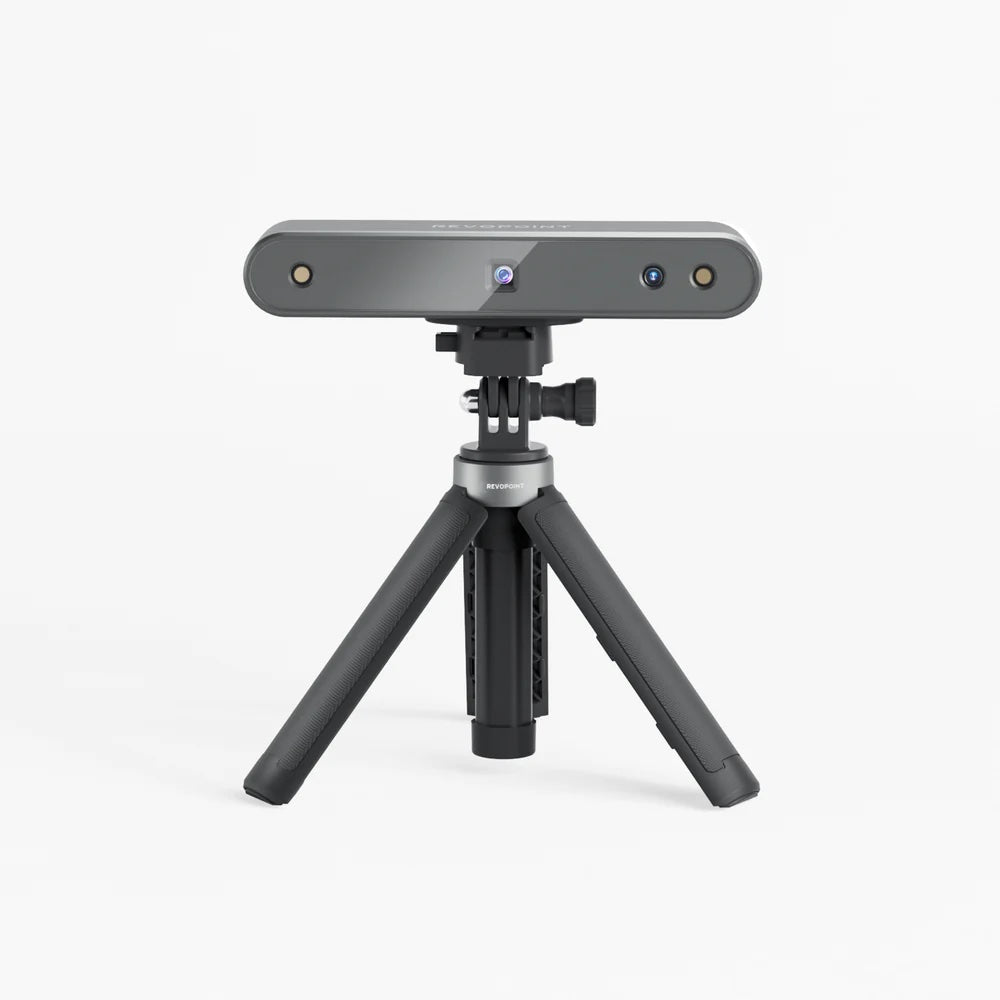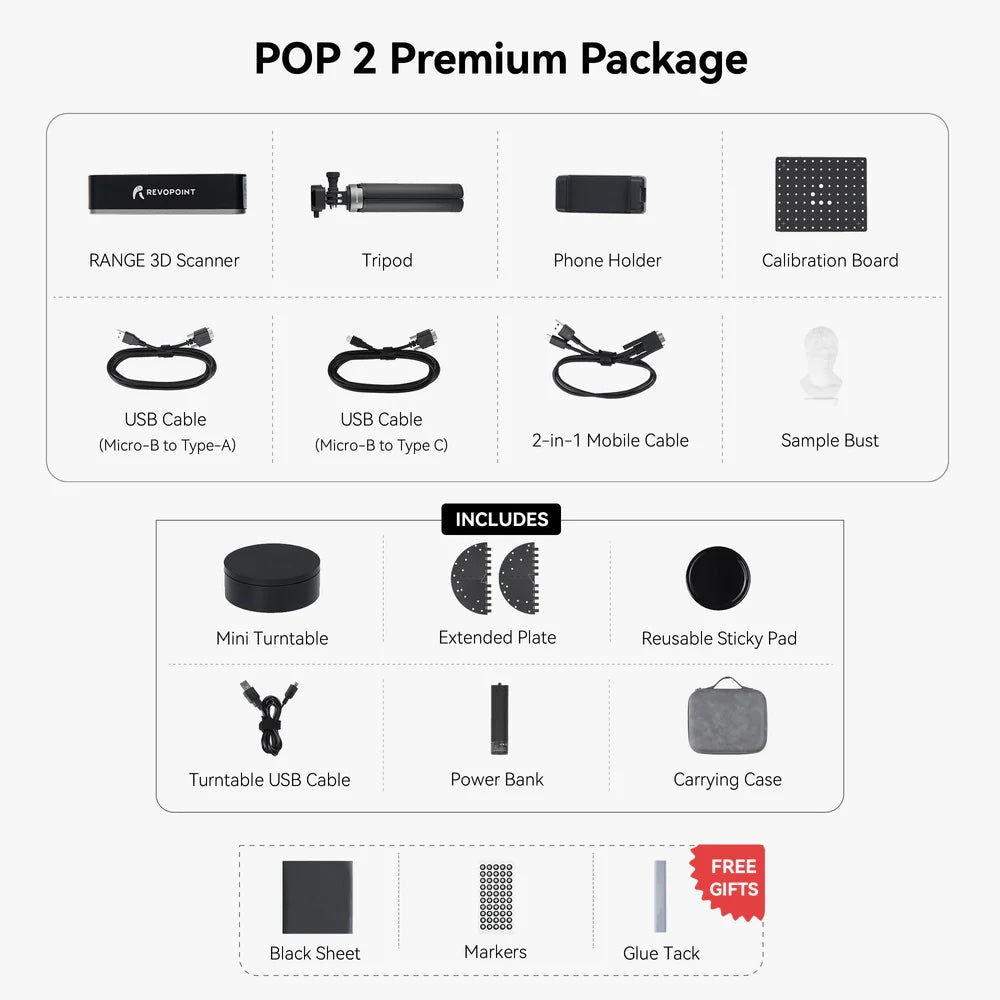 Revopoint POP 2 3D Scanner
SKU: 3
---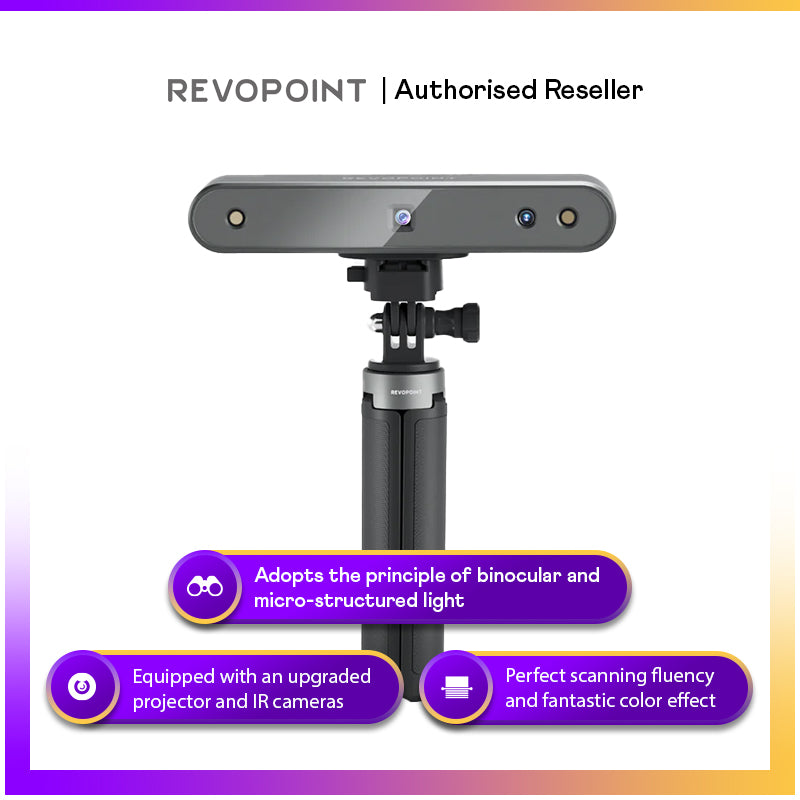 Introducing POP 2: The Enhanced 3D Scanner for Limitless Creativity!

Upgrade your 3D scanning experience with the feature-rich POP 2. This advanced version offers higher precision, smoother operation, and stunning color effects, empowering you to capture flawless 3D models for various applications such as 3D printing, 3D design, VR/AR modeling, reverse engineering, and measurements.

Key Features:

Binocular Micro-Structured Light
Unparalleled Precision
Seamless Scanning Experience
Impressive Color Effects
Versatile 2-In-1 Functionality
Convenient Portability: Weighing only 195g, POP 2 is compact and portable, accompanied by a custom carrying case to hold all accessories. Take it with you wherever inspiration strikes!

Effortless Power: With a single USB cable, POP 2 powers up effortlessly. Connect it directly to your laptop or phone for streamlined 3D scanning. Experience convenience and efficiency with its power-saving technology. Moreover, the 5000mAh Power Bank ensures long-lasting scanning sessions when connected to your phone.

Whether you're a tech enthusiast or a 3D printing creator, a VR/AR model maker, or someone who thrives on reverse design, Revopoint's multi-functional POP 2 3D scanner will revolutionize your creative journey. Unlock endless possibilities with this cutting-edge device!



*Prices are subjected to change without notice.
*Local Distributor Warranty
Brand: Revopoint

Type: 3D Scanner

Weight:

Dimension:
Introducing POP 2: The Enhanced 3D Scanner for Limitless Creativity!

Upgrade your 3D scanning experience with the feature-rich POP 2. This advanced version offers higher precision, smoother operation, and stunning color effects, empowering you to capture flawless 3D models for various applications such as 3D printing, 3D design, VR/AR modeling, reverse engineering, and measurements.

Key Features:

Binocular Micro-Structured Light
Unparalleled Precision
Seamless Scanning Experience
Impressive Color Effects
Versatile 2-In-1 Functionality
Convenient Portability: Weighing only 195g, POP 2 is compact and portable, accompanied by a custom carrying case to hold all accessories. Take it with you wherever inspiration strikes!

Effortless Power: With a single USB cable, POP 2 powers up effortlessly. Connect it directly to your laptop or phone for streamlined 3D scanning. Experience convenience and efficiency with its power-saving technology. Moreover, the 5000mAh Power Bank ensures long-lasting scanning sessions when connected to your phone.

Whether you're a tech enthusiast or a 3D printing creator, a VR/AR model maker, or someone who thrives on reverse design, Revopoint's multi-functional POP 2 3D scanner will revolutionize your creative journey. Unlock endless possibilities with this cutting-edge device!



*Prices are subjected to change without notice.
*Local Distributor Warranty
Brand: Revopoint
Type: 3D Scanner
Weight:
Dimension:
This product has no reviews yet.